Find it.  Trade it.  Profit
Scanz is the "all in one" market scanning platform for day traders and swing traders.
We go beyond real-time to deliver 'extreme real-time' data & news. If your goal is to be a laser-focused trading sniper, then Scanz is the only platform that matters.

Our mission is simple: deliver the most intuitive scanning platform that sends you constant,endless trade opportunities in real-time to crush the stock trading game.

Scanning superpowers that save you hours
Say goodbye to wasting entire days and tireless nights searching for the best trade opportunities. Our  Pro Scanner lets you find them in seconds so you can profit in real-time as they happen!

Create any custom scan imaginable using a combination of over 100 price, volume, technical and fundamental variables… or just choose a pre-built scan designed by our professional trading team.
*Pro Scanner also runs in the pre-market and post        market sessions in real-time! 
*Perfect after hours to prepare for the morning strike!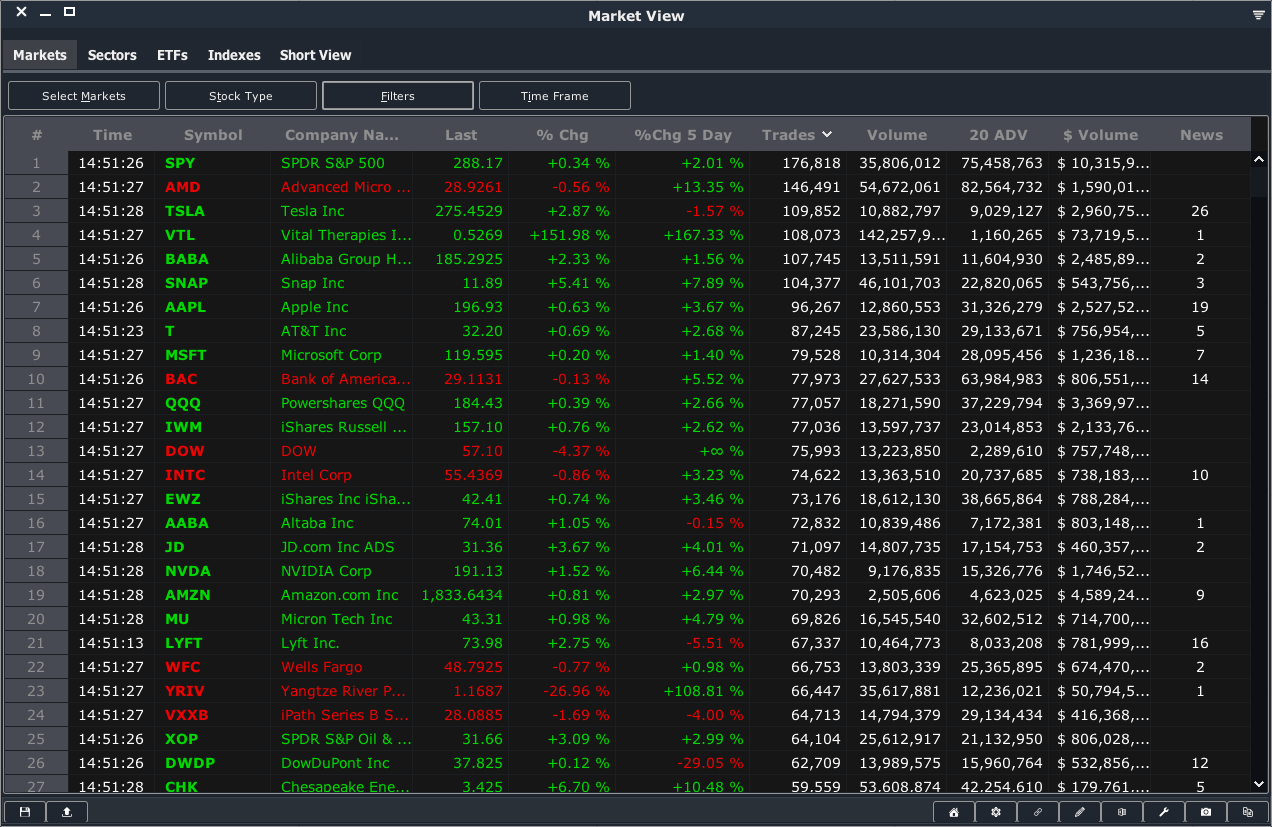 Like shooting fish in a barrel
Easy Scanner provides unprecedented market transparency in one click, letting you immediately identify and pounce on the active stocks making moves in the pre-market from 5:00 am all the way to 8:00 pm EST.
Built on our proprietary "extreme real-time" technology, Easy Scanner puts the entire U.S equity markets at your fingerprints in one window.

News makes the stock go "pop"
Built for news traders with their finger ready to pull the trigger, News Scanner delivers the fastest, most advanced news feed in existence with ultra-powerful filtering and sorting functionality.
Powered by over 100 news sources, press release wires, financial blogs and complete SEC filings, we make sure you never miss a real-time, market-moving event. 

Trade signals on auto-pilot
Breakouts offers fully-customizable, real-time trading signals that help you catch the momentum before the masses.
Get notified of stocks making new highs or lows, breaking out of price or volume ranges, and our "one of a kind" block trade signals.
Simple and effective – just like trading should be. 

One Window to Rule Them All
The Scanz Montage window combines all of the resources you need in one convenient window – charts, level 2, time & sales, fundamentals, news, and more!

Never miss another entry or exit
Create personal notification alerts using price, liquidity, and technical filters so you never miss a move on a stock you're watching. Get notified for news and SEC filings as well! Delivered on the desktop or via email.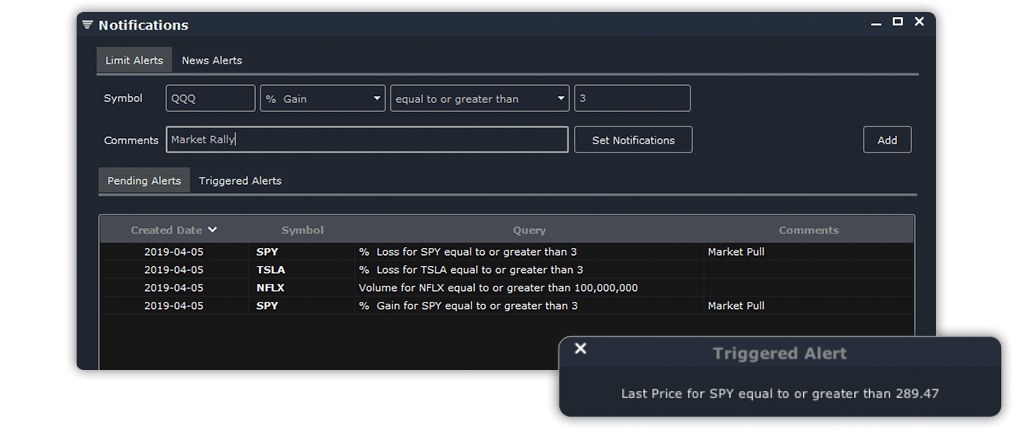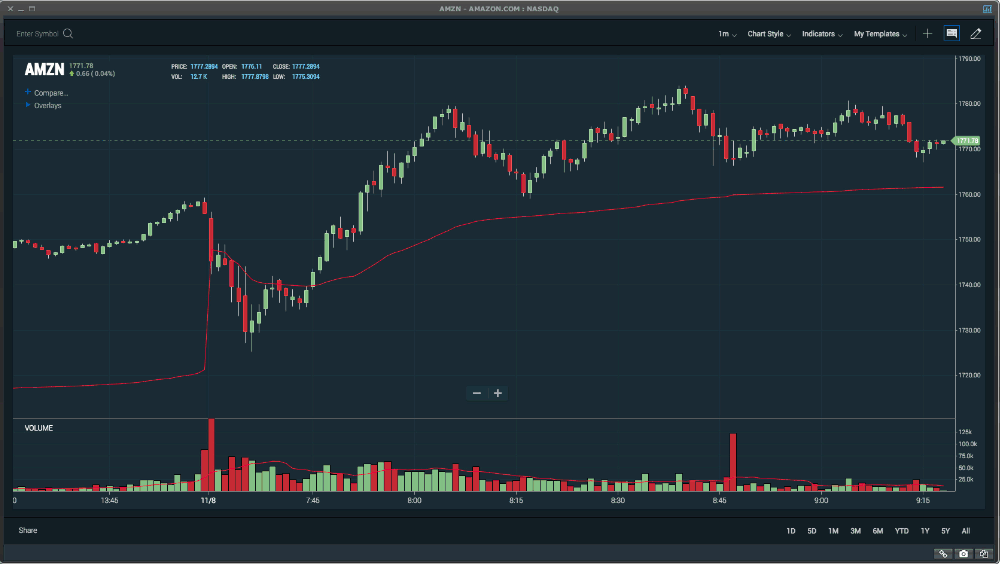 Scanz is more than just a scanning platform. It's a complete trading platform that comes fully-loaded with beautiful charts, advanced technical indicators, drawing tools and customizable annotations.
Stay tuned – Scanz is adding integrations for plug-and-play trading with ten popular trading brokers.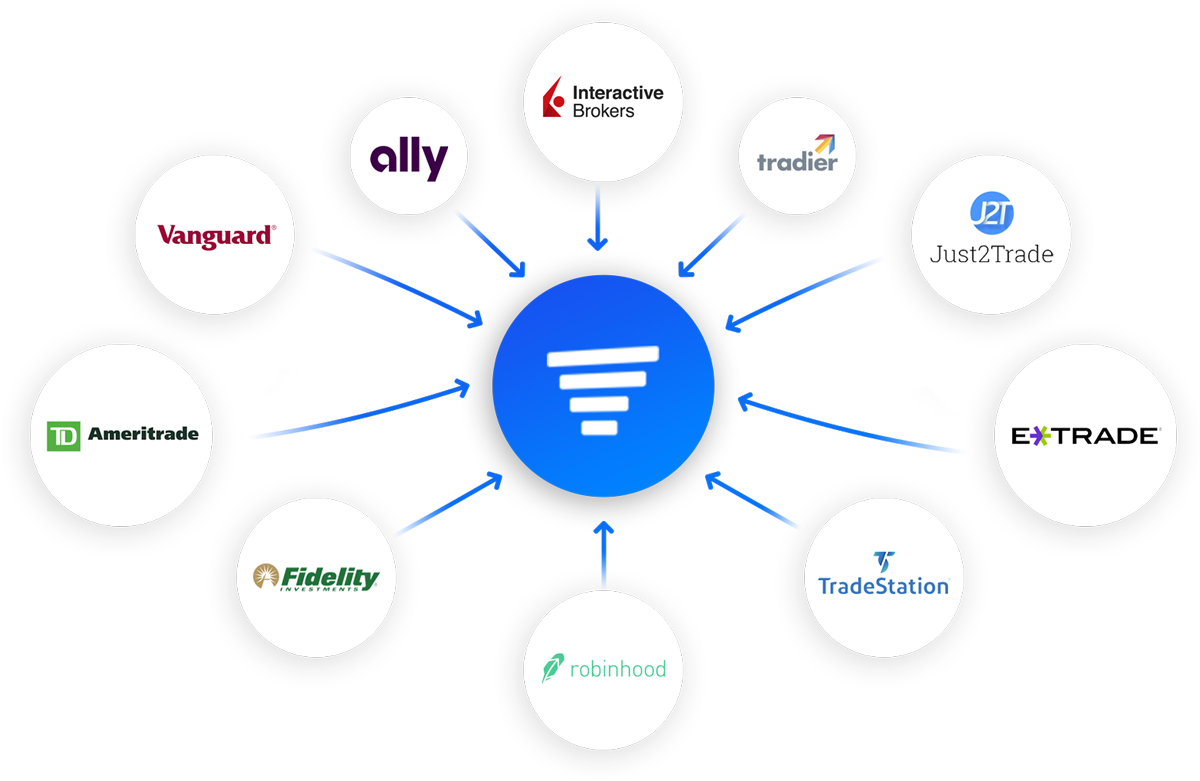 "After using many stock screening tools over the last 6 years, I can say with confidence that Pro Scanner is the ultimate stock scanner for day traders. Modern, flexible and 100% real-time streaming results. Can't get better!"
Jeremy Steiger

"The Breakout alerts are an absolute godsend. I see them come through as they happen, I click the symbol to verify the montage and I get on for the ride. It's really a beautiful thing."
Ron Jacobson

"I make money on news plays every day with this streamer. It's different than the others because I can see the real-time price and volume of the stock next to the headline and I heavily use the filters to cut out the noise and focus on news for the specific types of stocks I care about."
Matthew Lin Zu

"The Easy Scanner alone has paid for my subscription many times over! It's like the most powerful stock screener for dummies, all packaged and ready to use. It let's me see stocks that are 'in play' at any given time of the day."
Chad Thomas

"When it's time to zero in on a particular stock trade… efficienct decision-making is extremely important to me. Montage gives me the complete real-time view I need to size up a stock for quick, accurate and confident decisions during pre trade and post trade."
Richard Krantz
Take advantage of the world's most powerful scanning platform in existence
Start with a free 7-day trial