Elevate Your Trading Game
Build smart dynamic watchlists and let the best trades come to you.
Scanz helps you find breakouts as they occur.
Discover the power of real time data!

Scan it.  Find it.  Profit.
Scanz is the fastest and most actionable trader workstation ever created for monitoring live, market-moving activity. Our proprietary terminal brings together powerful scanners, alerts, newsfeeds, charts, unique montages and customizable layouts within a beautifully designed and intuitive platform. 
Scanz is your ultimate real-time window into the stock market, uncovering endless daily trade opportunities for traders who won't settle for second best.
Get Instant Access to Over 70 Prebuilt Real-Time Market Scanners
Immediately identify stocks that are surging in real-time by both percentage and dollar amount.
Find the most active stocks in real-time, including share volume, dollar volume, and trade leaders.
Identify multi-day gainers and  capitalize on stocks that are breaking out.
Gap Ups for stocks that are opening up big on the day. Gap Downs for stocks that are opening down on the day.
Moving Average Crossovers are some of the most useful trading patterns for uptrends and downtrends.
Try Scanz Free for 14 Days!
🚀 Over 70 Pre Built Scans! 🚀
Get instant access to our library of over 70 ready-to-use scans built by expert traders. These are the same scans our most successful traders use to quickly identify the most profitable trading opportunities in the market.
Whether you're a day trader, a swing trader, or somewhere in between, our Pre-Built Scans are your new secret weapon!

Scanning superpowers that save you hours
Say goodbye to wasting entire days and tireless nights searching for the best trade opportunities. Our  Pro Scanner lets you create "smart" dynamic watchlists so you can find them in seconds and profit in real-time as they happen!

Create any custom scan imaginable using a combination of over 100 price, volume, technical and fundamental variables… or just choose a pre-built scan designed by our professional trading team.
*Pro Scanner also runs in the pre-market and post        market sessions in real-time!
*Perfect after hours to prepare for the morning strike!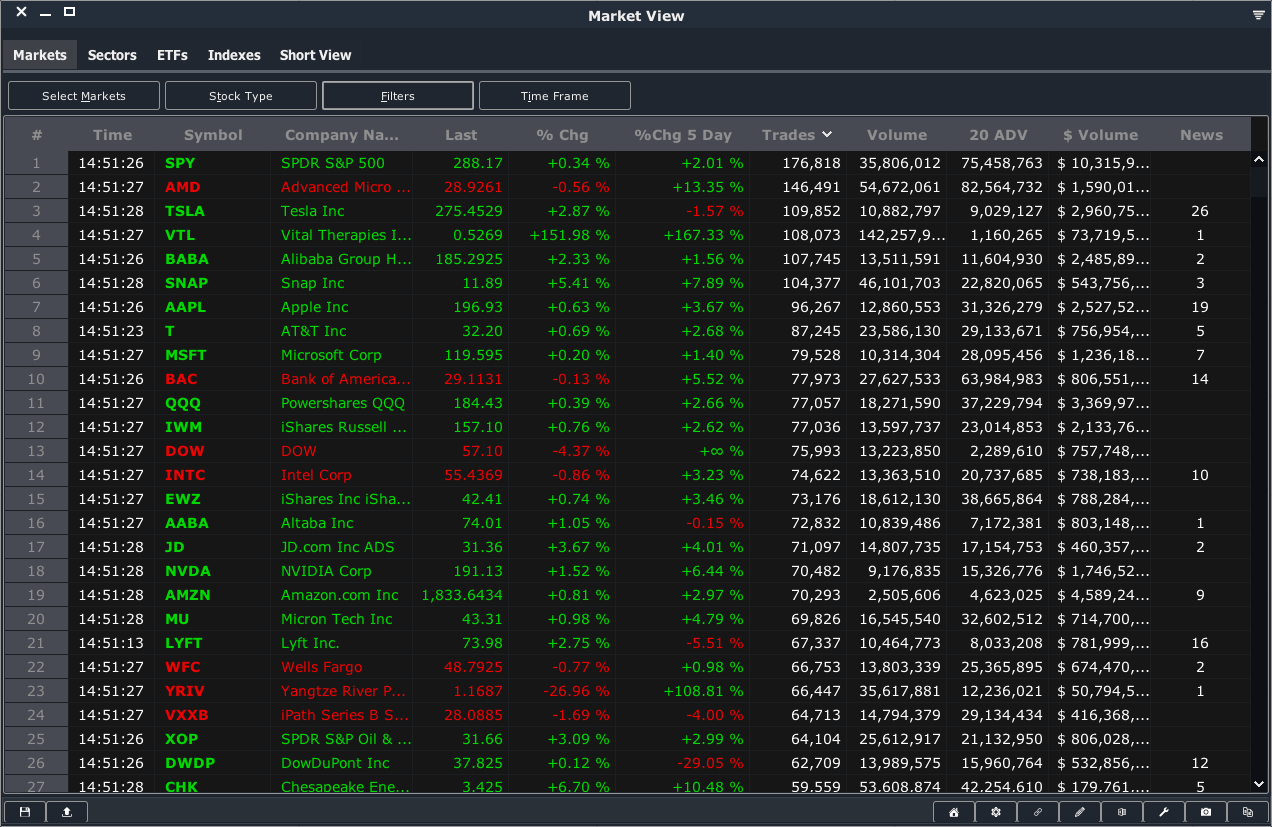 Like shooting fish in a barrel
Easy Scanner provides unprecedented market transparency in one click, letting you immediately identify and pounce on the active stocks making moves in the pre-market from 5:00 am all the way to 8:00 pm EST.
Built on our proprietary "extreme real-time" technology, Easy Scanner puts the entire U.S equity markets at your fingerprints in one window.

News makes the stock go "pop"
Built for news traders with their finger ready to pull the trigger, News Scanner delivers the fastest, most advanced news feed in existence with ultra-powerful filtering and sorting functionality.
Powered by over 100 news sources, press release wires, financial blogs and complete SEC filings, we make sure you never miss a real-time, market-moving event. 

Trade signals on auto-pilot
Breakouts offers fully-customizable, real-time trading signals that help you catch the momentum before the masses.
Get notified of stocks making new highs or lows, breaking out of price or volume ranges, and our "one of a kind" block trade signals.
Simple and effective – just like trading should be. 

One Window to Rule Them All
The Scanz Montage window combines all of the resources you need in one convenient window – charts, level 2, time & sales, fundamentals, news, and more!

Never miss another entry or exit
Create personal notification alerts using price, liquidity, and technical filters so you never miss a move on a stock you're watching. Get notified for news and SEC filings as well! Delivered on the desktop or via email.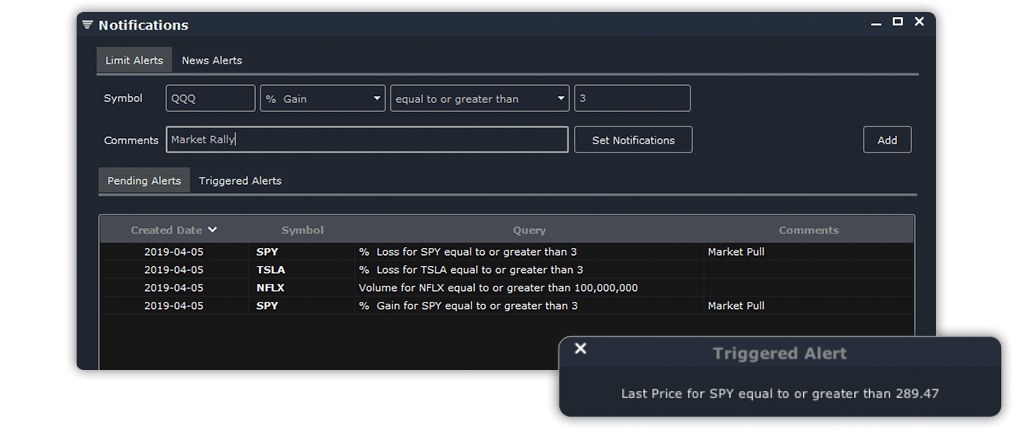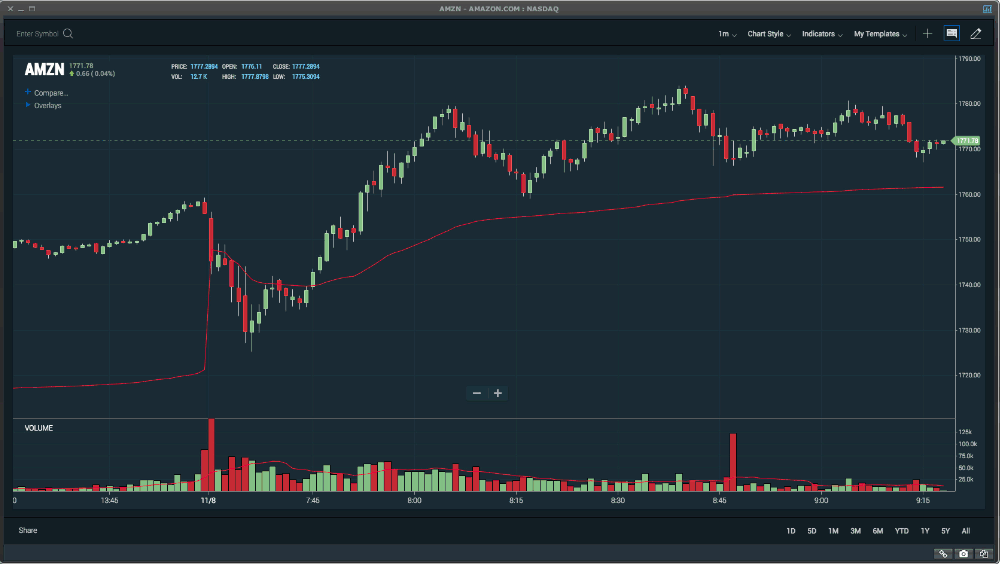 Scanz is more than just a scanning platform. It's a complete trading platform that comes fully-loaded with beautiful charts, advanced technical indicators, drawing tools and customizable annotations.
Connect Scanz to your Interactive Brokers or TD Ameritrade account and trade directly within the platform. More broker integrations coming soon!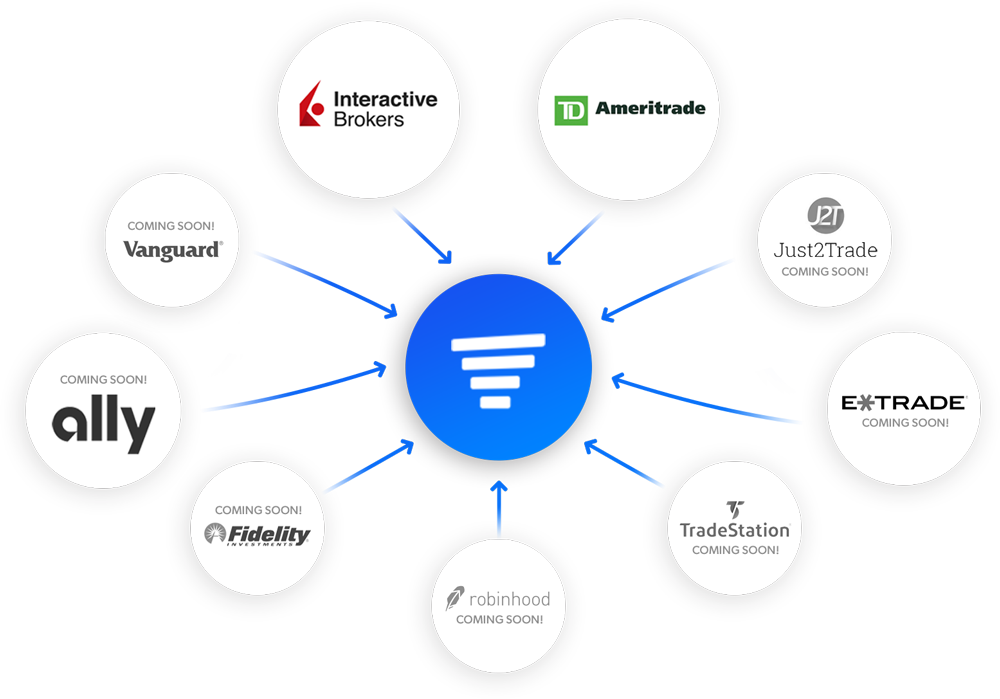 Scanz Makes You Trade Better
The world's best individual traders rely on Scanz to find winning trades every day.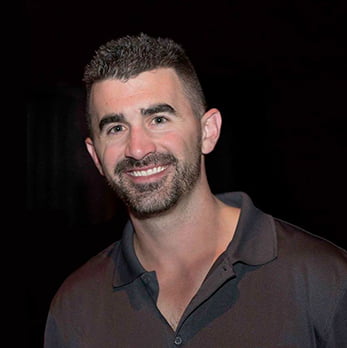 "I have been using the Scanz platform for over a decade and the scanners are an essential part of my trading toolkit. I have the platform pulled up every single day. The news alerts and intraday price alerts help me catch momentum before the crowds. If you're looking for a powerful scanning platform, I highly recommend Scanz."
Nathan Michaud of Investors Underground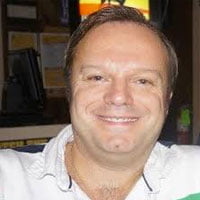 "As a trader of over 20 years, I have been a subscriber of Scanz (formerly EquityFeed) for approximately 15 years. I would not be able to find the stocks I find without Scanz. The news feed is absolutely critical and speedy, along with the scanning capabilities. I also have several watch lists which bring certain stocks to the immediate forefront. I largely play pink/otc penny stocks, and there are not many options in terms of good tools out there. If I want to play the listed stocks, I can do that as well, they're all included. The skies the limit in terms of which tools you wish to use. To sum it up, it's well worth the cost, one trade can quickly pay the monthly fee. I highly recommend."
Michael Thomas (@i_like_bb_stock)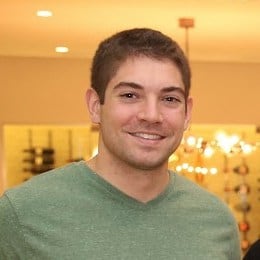 "I've been using Scanz/Equityfeed for most of my trading career. I cannot overstate how happy I've been with their versatile scanning software and quick news alerts. It's incredibly user friendly and extremely reliable, I cannot imagine my day to day trading without it. Highly recommended!"
Tim Grittani (@kroyrunner89)
"Scanz is a program that I use daily and honestly I can't see how I would possibly be able to trade without it. I use Scanz to find almost every one of my stocks I trade because their scanners are second to none. I run a pre-market scanner from 7AM-9:30AM to get a general idea of what's moving and what has news. During the trading day, I use their custom built scanners, which are very easy to set up, to find potential day trades and short term swings. I literally use Scanz every day all day and I just can't see how I would trade without it. Hands down the best scanning service available for me right now."
Jeff Williams of PennyPro
Take advantage of the world's most powerful scanning platform in existence
Start with a free 14-day trial!