Installing Scanz is very easy. We support both Windows and Mac environments.
Login here using your email and password.
Click "Downloads" on the left-side menu to download Scanz for either Windows or Mac.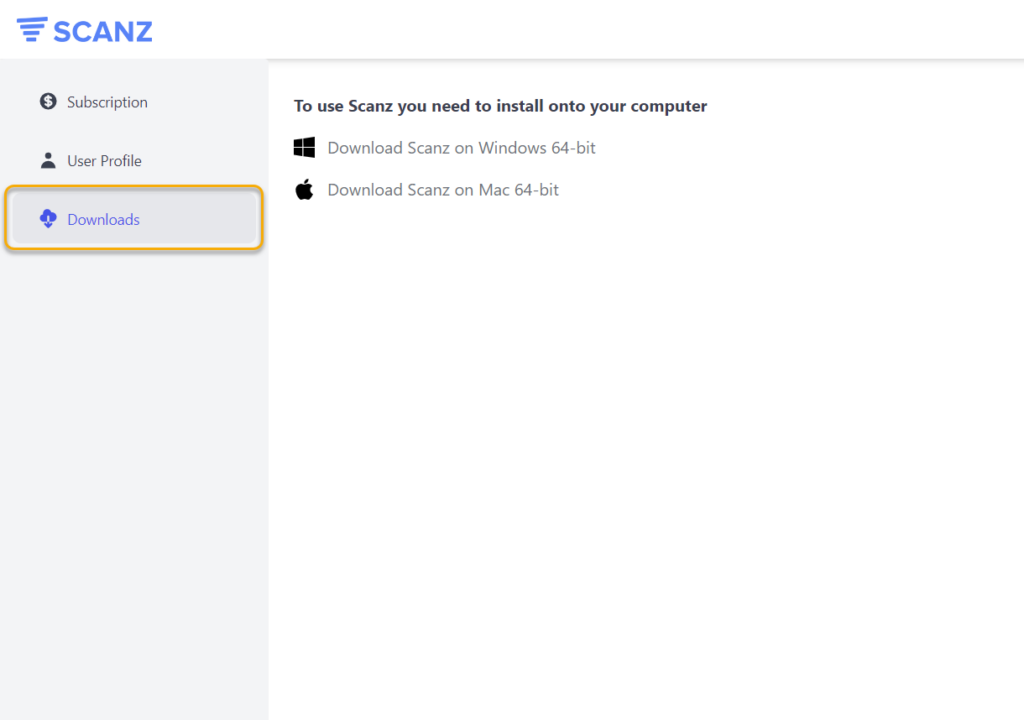 Once the installation is completed, you will see the Scanz shortcut icon on your desktop (as shown below).
Double-click on the shortcut, and the login screen will appear.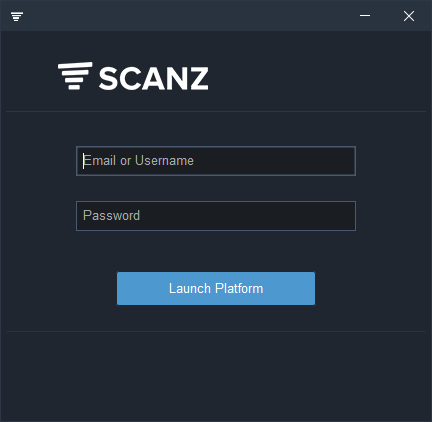 Login to the platform using your email and password.
The Launchpad menu will appear. You can access all of the tools from the Launchpad.

You're now ready to go!
Click here to check out our tutorial on getting started with Scanz.
If you have any questions or issues launching Scanz, click here to contact our support team. We will get right back to you with some help.