Stocks that the market is undervaluing are prime for trading and long-term investing. In some cases, these stocks can have significant upside potential with relatively low risk.
In this guide, we'll show you how to find undervalued stocks using the Pro Scanner in Scanz.
What is an "Undervalued" Stock?
An undervalued stock is any stock for which the current market price is less than its "true" worth. A stock's intrinsic worth is typically determined through financial modeling and fundamental analysis.
Stocks can become undervalued when the market lacks an important piece of information or overlooks a developing trend. For example, Amazon was undervalued for a long time in its early days because investors underestimated the economic power of online shopping and cloud computing.
Tips for Trading Undervalued Stocks
Trading undervalued stocks might seem like a sure thing – after all, "undervalued" implies that the price will eventually be corrected and rise. However, there are a few important things to keep in mind when approaching these stocks.
Value is Subjective
The first thing to remember is that value is subjective. There is no single formula or metric to determine a stock's "true" value. In fact, there are multiple valuation models that you can apply and they often yield differing results. So, it's typically impossible to know with any certainty that a stock is undervalued.
In addition, some types of value are hard to put a number to. Even if you believe, for example, that a stock is undervalued because of changing consumer habits, it can be difficult to figure out what those changing habits will mean for the company's revenue.
Stocks Can Stay Undervalued for a Long Time
Another thing to keep in mind is that just because a stock is undervalued doesn't mean the price will rise immediately. In fact, undervalued stocks can stay that way for months or years – as long as it takes for the market to fully appreciate a company's potential.
So, value investors need to be patient. This style of investing is typically better suited to long-term investors than to traders looking to get in and out of a stock quickly.
Cheap Doesn't Mean Undervalued
It's also important to recognize that a stock trading at a cheap price relative to its historical average price is not necessarily undervalued. A stock's market price can drop in response to poor earnings or a dimming outlook and the new, lower price will represent a fair value.
When searching for stocks that are trading at discounted prices, it's essential that you carefully evaluate the reasons why it's trading cheaply in the first place.
How to Find Undervalued Stocks
Finding undervalued stocks requires creating a definition of what it means for a stock to be undervalued. The simplest ways to classify undervalued stocks are to look for those with low prices relative to their historical average or low price-to-earnings ratios. As we noted, though, these metrics on their own may not give you the full picture of a stock.
You can also look at more comparative metrics. For example, you can find undervalued stocks by looking at a company's price-to-earnings ratio or market cap relative to its industry peers. Another option is to compare a stock's cash flow or cash on hand to its debt to look for financial strength that the broader market may not recognize.
Strong fundamental analysis is key to finding undervalued stocks. For many value investors, it makes sense to use a combination of these metrics to find undervalued stocks and develop an estimate for what they should be worth.
How to Find Undervalued Stocks in Scanz
One of the best ways to search for undervalued stocks is to use the Pro Scanner in Scanz.
To begin, you can create a broad scan using several of the fundamental filters in combination. For example, you can search for companies that have a market cap of less than $1 billion but an annual profit of more than $100 million.
MARKET CAP is less than VALUE 1,000,000,000
AND
GROSS PROFIT is greater than VALUE 1,000,000

You can also use the Pro Scanner to look for companies that have high cash flow relative to debt:
CASH is greater than ANALYTIC DEBT by 10X AND More

On top of these fundamental parameters, you can use additional filters to narrow your search for undervalued stocks worth trading right now. For example, you can scan for stocks that are just below their 52-week high or far above their 52-week low to find stocks that are performing well. You can also add a relative volume scan to identify stocks that have a lot of interest from traders:
LAST is less than ANALYTIC 52 WEEK HIGH by 5% AND Less
AND
DAY'S VOLUME is greater than ANALYTIC 10 DAY AVG VOLUME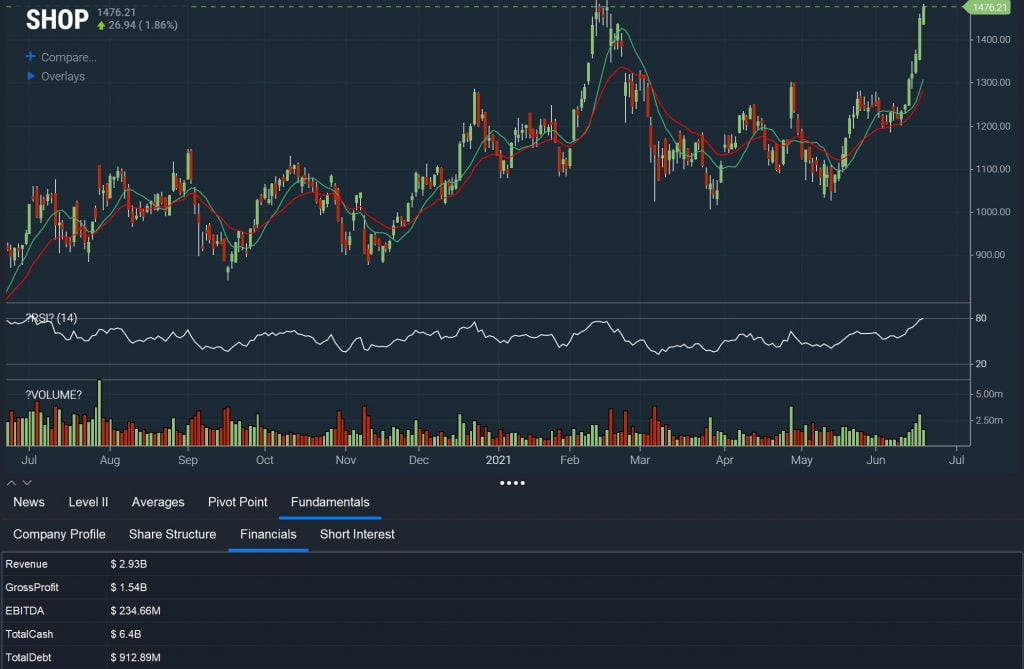 It can also be helpful to add a filter to limit your search to stocks with a high percentage of institutional or insider ownership, since this typically reflects a strong belief in a company's future potential.
% INSIDERS is greater than VALUE 20
AND
% INSTITUTIONS is greater than VALUE 30
Conclusion
Undervalued stocks are good targets for traders and investors alike. However, it's important to carefully consider why you think a stock might be undervalued and why the market might value a stock at the current price. Once you have criteria in mind for how to define value, you can use the Scanz Pro Scanner to find undervalued stocks to trade.